Southern Angels Beauty Pageants
*
*
*
*
*
*
2002 Florida State Royalty
---
---





Southern Angels 2003 State Pageant
August 15,16 and 17, 2003
AT THE BEAUTIFUL
SHERATON SAFARI RESORT
IN
LAKE BUENA VISTA, FLORIDA
"1" ULTIMATE ANGEL
$800.00 BOND*
"2" SUPREME ANGELS
$300.00 BOND*
"12" BEAUTY ANGELS
$200.00 BOND*
Director: Deborah Jenkins
4272 SE 23rd Court
Okeechobee, Florida 34974
Deborah Jenkins,
Director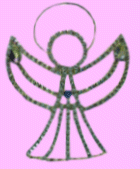 Suzy Kozicki,
Assistant Director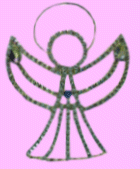 Web address: southernangels.20megsfree.com
Phone: Home (863)467-9277 Cell (863)634-4870
---
CONGRATULATIONS you are invited to attend the Southern Angels 2003 State Pageant to be held in beautiful Lake Buena Vista, Florida on August 15, 16 and 17, 2003. We look forward to having a great weekend and meeting lots of new friends and visiting with our previous pageant family. We had our National Pageant at this same resort back in March 2003 and it was great. The kids love the 79-foot Python Waterslide at the pool and the parents love the whirlpool so they can relax and unwind.
We are offering "1" Ultimate Angel with a $800.00 bond, "2" Supreme Angels with a $300.00 bond and "12" Beauty Angels with $200.00 bonds each. Overall Vogue and Talent receives $100.00 bond. Each optional category will have a winner that will receive a tiara.
The beautiful Sheraton Safari Hotel is the location we have chosen for the pageant location at 12205 Apopka-Vineland Road, Lake Buena Vista, and phone (407) 239-0444. Make sure you tell them you are with Southern Angels and you will be guaranteed a late check out. The rate will be $75.00 for a hotel room and $115.00 for a Junior suite (limited amount) plus tax. It is an African Safari theme that is an exciting and unique experience for all guests. The resort is located directly outside the gates to the Walt Disney World Resort. You must book your reservations by August 1, 2003 and mention that you are with Southern Angels in order to get this rate.
---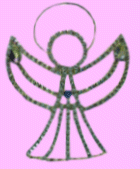 Information Page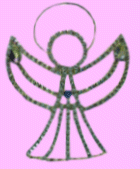 Registration Page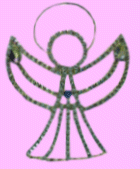 Ad Page and Ticket Sales
---